Summary: Antonio Da Roza
Originally reported: South China Morning Post
Date: 6/2/10
Originally: 15/8/09
Misplaced blame [1]
A political commentator has pointed to Hong Kong's poor air quality, despite the economic recession and suspension of many factories over the border, as clear evidence that pollution is local. Emissions from vehicles, including pre-Euro diesel engines, and the burning of cheap coal by the two local power stations, contribute 30% and 15% of local air pollution respectively.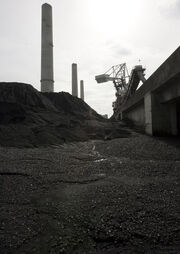 Endnote
↑

SCMP, 15/8/09
Ad blocker interference detected!
Wikia is a free-to-use site that makes money from advertising. We have a modified experience for viewers using ad blockers

Wikia is not accessible if you've made further modifications. Remove the custom ad blocker rule(s) and the page will load as expected.