Summary: Antonio Da Roza, Jessica Hefes
Originally reported: South China Morning Post
Date: 6/2/10
Originally: 30/11/06
Chief Executive must be living in another city [1]
Responding to the Donald Tsang Yam-kuen's comments to a green business forum that air quality in Hong Kong was not as bad as Tokyo or Los Angeles, Ocean Park chief Allan Zeman warned that pollution is Hong Kong's biggest challenge, and the Chief Executive must be living in another city if he did not see it as a major problem. He also noted that bad publicity is very difficult to overcome, and the pollution problem could hurt tourism.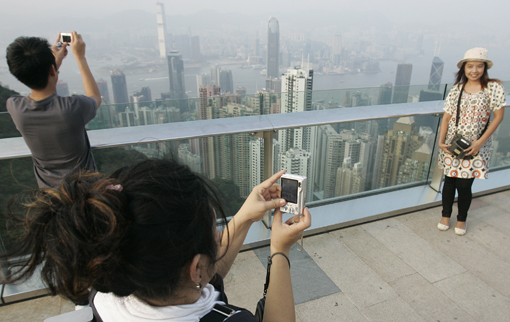 Endnote
↑

Ocean Park Chief Decries Pollution, SCMP, 30/11/06
Ad blocker interference detected!
Wikia is a free-to-use site that makes money from advertising. We have a modified experience for viewers using ad blockers

Wikia is not accessible if you've made further modifications. Remove the custom ad blocker rule(s) and the page will load as expected.