Author: Antonio Da Roza
Date: 5/8/10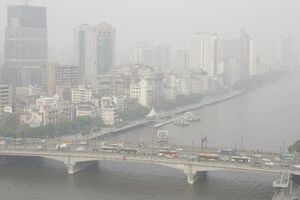 The Hong Kong Government blames cross-border pollution for many of the city's air pollution problems.[1]
Local emissions of SO2, NOx, PM10, non-methane VOCs and CO have fallen significantly by 55% - 83% from their peaks in the 1990s, measured by tonnage. Air quality improvement in Hong Kong, however, is not commensurate with emission reductions, underlining the impact of other pollution sources outside Hong Kong. [2]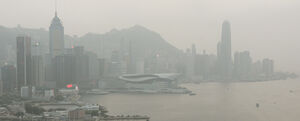 Monitoring stations in Yuen Long and Tung Chung have recorded some of the highest hourly and daily readings for pollutant concentrations in recent years. These locations serve as the first screening stations for regional pollutants coming from the mainland. [1]
Counterpoint
Views put forward in this article are disputed in another article.
See Also
Footnote
↑ 1.0 1.1

'Boomtown to gloomtown – The implications of inaction', CLSA – Christine Loh, James Paterson, September 2006 - last accessed 5/8/10

↑

'Air Quality Objectives Review Public Consultation', Environmental Protection Department Hong Kong, July 2009 - last accessed 5/8/10
Ad blocker interference detected!
Wikia is a free-to-use site that makes money from advertising. We have a modified experience for viewers using ad blockers

Wikia is not accessible if you've made further modifications. Remove the custom ad blocker rule(s) and the page will load as expected.