Author: Ip Tsz Yan Natalie, BBA (Law) IV; HKU
Date: 6/8/10
Energy can be used much mor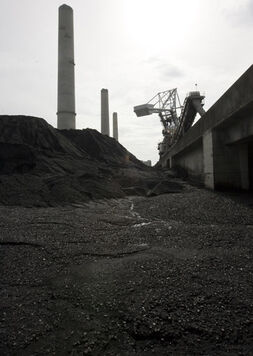 e efficiently. Scientists estimate that 84% of all commercial energy used in the US is wasted. Coal burning is one of the biggest energy wasters in the US.
[1]

Each economy has to devise ways to securing imports of more coal, oil and gas where there are domestic supplies that can result in both cooperation as well as conflicts in nations' foreign policies. Coal will remain a key energy resource for China in the foreseeable future. Strengthening the gas market can help to smooth supply. [1]

By the development of hybrid technologies, great efficiency gains can be made in the road-transport sector. [2]Blending of bio-fuels with fossil fuels should be promoted. [3]

Technology is also fast developing for co-generation where industries such as power generation or cement making, are recovering waste heat for re-use at the same time it is consuming energy. [1]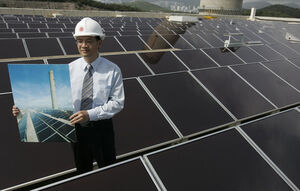 Renewable energy should be invested. Solar power appears to be the most interesting to watch with declining costs of production and strong government support in many markets.
[1]
Modern wind and solar technologies and energy efficient engines should be promoted for the sea cargoes as it is a major source of pollutant such as sulphur dioxide.
[2]
See also
Footnotes
↑ 1.0 1.1 1.2 1.3 'The air that we breathe', CLSA, April 2005 – last accessed 11/8/10
↑ 2.0 2.1 'Boomtown to gloomtown – The implications of inaction', CLSA – Christine Loh, James Paterson, September 2006 – last accessed 11/8/10
↑ 'Hong Kong: Vehicle Related Air Pollution in Support of Action Blue Sky', Sir Iain Seymour-Hart, October 2007